Bridges to Beauty is not only an excellent place for plastic surgery procedures. Its non-invasive treatments offer innovative and lifestyle-friendly cosmetic procedures to address a range of issues, including signs of aging, acne, scars, and other skin conditions. These minimally invasive or non-invasive procedures provide high-quality results with relatively short treatment and recovery times.
Age Spots
Age spot removal is used to erase or significantly reduce the appearance of liver (age) spots on areas of the body like the face, hands, arms, and shoulders. Although they are called age spots, this issue is not limited to older patients and can appear in younger populations. Age spots are caused by exposure to UV light from the sun or tanning beds. There are several ways to address age spots, depending on the level and area that correction is needed. Age spots can effectively be treated using chemical peels or laser resurfacing techniques.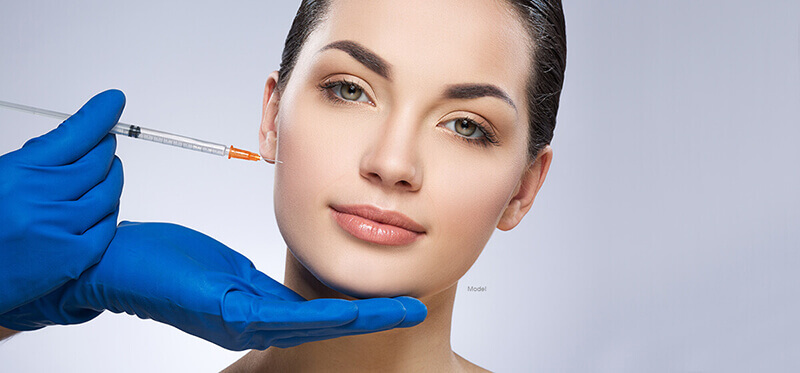 BOTOX® Cosmetic
BOTOX® Cosmetic is the most popular facial rejuvenation procedure performed every year. BOTOX® Cosmetic is a neuromodulator that restricts the movement of facial muscles that cause fine lines and wrinkles. It is known for its ability to reduce signs of aging without surgery and with little to no downtime. Injections are carefully placed in specific muscles to smooth the skin.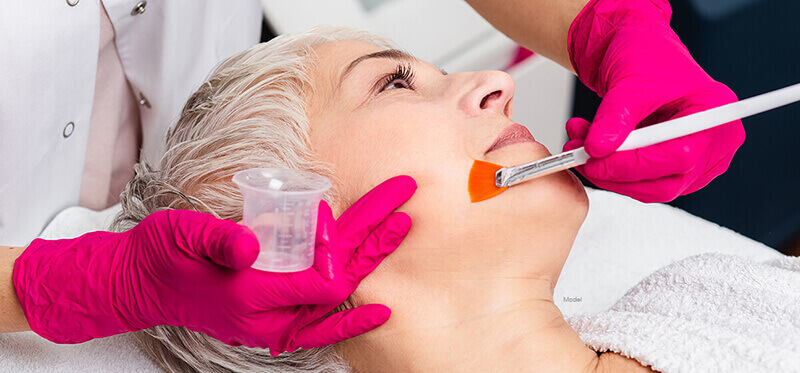 Chemical Peel
A chemical peel applies specialized chemical solutions to the skin's surface to gently penetrate and peel away dead and damaged skin from the face, neck, or hands. Chemical peels are used to reduce the appearance of scarring, signs of aging, age spots, and discoloration. Chemical peels can also be used to treat different kinds of acne and improve the skin's overall look and feel. Chemical peels come in various strengths that can be used to address varying complexities of skin issues.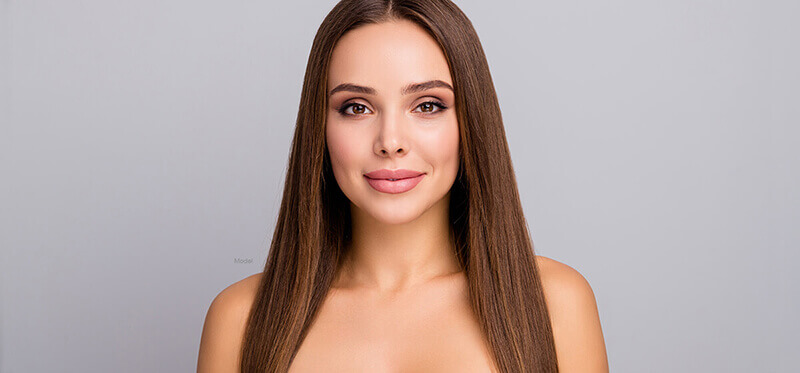 Dermapen®
Dermapen® is a form of microneedling that reduces the appearance of facial lines, wrinkles, acne scarring, and pore size using a handheld device. The Dermapen® works by creating micro punctures in the skin that promote collagen production. The Dermapen® can be used on all skin types and is considered more effective than a dermaroller.
Injectable Fillers
Injectable fillers are gel-like substances that can be injected under the skin to add volume, smooth facial creases, and improve facial contours. There are several options for injectable fillers, including:
BELOTERO BALANCE®
JUVÉDERM®
RADIESSE®
JUVÉDERM VOLBELLA® XC
JUVÉDERM VOLUMA® XC
KYBELLA®
Every filler has its particular advantages and disadvantages that determine when and how they are used. The injectable that is best for you will depend on your goals.
HydraFacial® Treatment
The HydraFacial® is a non-invasive facial rejuvenation procedure that uses a handheld device to remove dead skin, extract impurities, and infuse the skin with hydrating and repairing serums. This treatment requires no anesthesia or downtime and can be completed in as little as 30 minutes. HydraFacial® can be used to refresh the skin, correct fine lines, improve discoloration and skin tone, and treat acne symptoms.
Melasma Treatment
Melasma is a common skin condition that causes issues with pigmentation. Melasma causes brown or gray patches to appear anywhere on the skin but most commonly on the face. Melasma treatment can consist of chemical peels, HydraFacial® treatments, topical retinoids, or gentle bleaching agents. The course of treatment used will depend on the severity of the discoloration.
Ideal Protein Weight Loss Program
Ideal Protein is a medically designed, four-phrase weight loss program that increases body metabolism, stabilizes and reduces pancreatic secretion, reduces insulin levels, and elevates glucagon blood levels. The program is meant to preserve muscle mass while melting fat. This is a supervised and specialized program that can allow you to lose up to seven pounds a week.